[ad_1]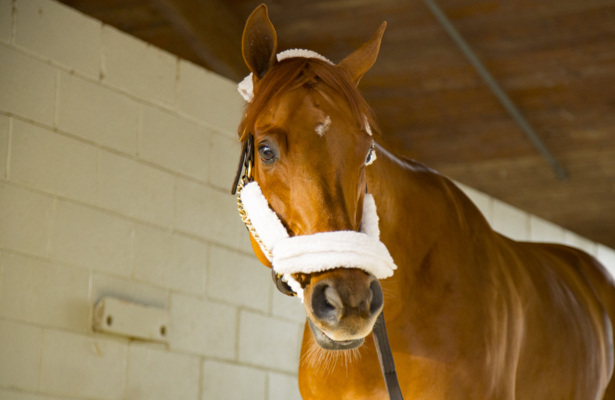 The 29th Thoroughbred Charities of America Stallion Season Auction & Celebration presented by LNJ Foxwoods is currently underway, with the auction the largest annual fundraiser for the organization.

Bidding on the majority of the more than 200 stallion seasons will end at 3 p.m. ET Friday.  Bidding on five select seasons and all non-season items will conclude at the auction Celebration at 5 p.m. Sunday at the Keeneland Entertainment Center in Lexington, Ky. Tickets are available here. Guests are encouraged to come as they are after inspecting horses at Keeneland. 

Select seasons offered on Sunday will include Blame, Bolt d'Oro, Gun Runner, Kantharos, and More Than Ready. Select non-season items offered in the live auction include a John Deere TX Gator, equine air transportation via Tex Sutton, one-year lease on a Dodge Ram Truck or Jeep Wrangler, five-night stay at a beachfront bed and breakfast in Costa Rica, "Parade" by Andre Pater, "Colors of the Breeders' Cup" by Valeriy Gridnev, and two box stalls with Brook Ledge Horse Transportation.
Additionally, LNJ Foxwoods will be honored with the Allaire du Pont Leadership Award and the TAKE2 Second Career Thoroughbred Program will receive the Ellen and Herb Moelis Industry Service Award.

Bidders or their authorized agents may bid on select seasons by attending the live auction in-person or they may bid on the select seasons during the online phase with the highest bidders earning the right to bid by phone during the live auction. All seasons are currently available for bidding here. All non-season items are currently available for online bidding here.

For further information regarding the 29th annual TCA Stallion Season Auction please visit www.tca.orgor call (859) 276-4989.

Thoroughbred Charities of America was formed in 1990 to raise and distribute funds to charities in the Thoroughbred industry that provide a better life for Thoroughbreds, both during and after their racing careers, by supporting qualified repurposing and retirement organizations and by helping the people who care for them. In 2018, TCA granted nearly $700,000 to 69 charities working within Thoroughbred retraining, rehoming and retirement; backstretch and farm worker services, research and equine-assisted therapy. During the last over quarter of a century, TCA has granted over $23 million to more than 200 charities that successfully meet the criteria set forth in its annual grant application.
TCA also administers the Horses First Fund, founded by LNJ Foxwoods in 2016, to assist Thoroughbreds in need of emergency aid. TCA is the charitable arm of the Thoroughbred Owners and Breeders Association (TOBA).                                                          


[ad_2]

Article Source