[ad_1]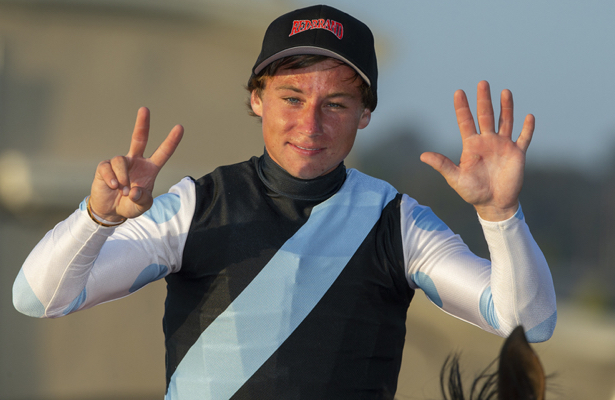 Photo: Benoit

Horse Racing Nation is thrilled to syndicate "Horse Racing Talk," hosted by Iowa-based KXnO's Emery Songer and John Hernandez. Look for a new edition here each week!
On the latest show…
• Del Mar track announcer Trevor Denman joins to talk about the massive performance by Accelerate in the Pacific Classic. He also discusses whether Horse of the Year is now up for grabs with Justify retired, plus highlights a few 2-year-olds we've seen debut at the seaside oval.
• Trainer Chad Summers, who conditions Mind Your Biscuits, reveals what's next after a runner-up finish in the Whitney Stakes. Will he sprint or route?
• Jockey Drayden Van Dyke tied a Del Mar record on Sunday by riding seven winners and joins to talk about it, plus his current mounts on horses like Instilled Regard, plus rising 2-year-old stars Instagrand and Brill.


[ad_2]

Article Source