[ad_1]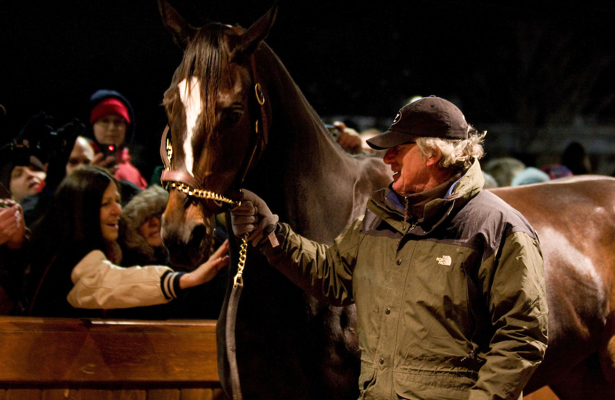 With a lineup that included representatives of Lane's End Farm, Fasig-Tipton and West Point Thoroughbreds, last week's Equestricon speaker series dubbed "Finding the Next Big Horse" promised some memorable stories in the lead up to the Breeders' Cup in Louisville, Ky.

Does it get any bigger than Zenyatta?
Lane's End Bloodstock agent David Ignordo's upbringing led him to the moment he snagged a yearling daughter of Street Cry who would go on to be one of the best of all time for a mere $60,000.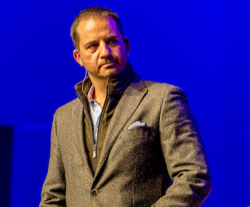 The son of Dottie Ingordo-Shirreffs, wife of trainer John Shirreffs and racing manager for owners Jerry and Ann Moss, Ignordo became hooked on racing watching the 1989 Kentucky Derby. Sunday Silence's jockey, Pat Valenzuela, grew up with Ignordo, who said, "I didn't realize Patrick wasn't my brother until I was old enough to understand he was Hispanic and I was not. He still, to this day, calls me 'bro bro.'"
Eventually, Ignordo worked for the late Bobby Frankel. So from an early age, he was around the best horses.
"You see what they look like and the design of them is when they're grown up and they're running in the Hollywood Gold Cup, or they're running in the Matriarch, or whatever Breeders' Cup races and everything we had," Ignordo said.
Once he became a bloodstock agent, Ignordo started looking for those same qualities in yearlings. That led him to "the obligatory Zenyatta story."
Hip 703 at the 2005 Keeneland September Yearling Sale had the type of scope and frame Ignordo knew Shirreffs favors. But she also had a skin disease on her "which, at the end of the day, on a scale of one to 10, it's a 1 of an issue — like a fungus, a breakout," Ignordo said. "t happens when the horses come from the farm to the sale. It can get on a brush. Guys groom different horses."
So the Mosses and Shirreffs and Ignordo huddled together still wanting to purchase the filly. They expected to spend upwards of $300,000.
Ignordo, admittedly superstitious, headed to the same spot as always to bid. Likewise, if he's betting, he always wears a shirt with a pocket. If he gets beat in a race, that's the last time he's wearing that underwear. Really superstitious.
"It stops at $60,000, and the bid's to me," Ignordo said. "Well, the day before, there's a Hall of Fame trainer who won multiple (Kentucky) Derbys. He bought the wrong horse for a guy that used to coach in this city for about half a million dollars."
The trainer? We're not sure. The coach? That's Rick Pitino, a Hall of Famer in his own right who continues to campaign racehorses.
"I remember hearing that story, and I thought, 'Oh my gosh. Could that ever happen to me?'" Ignordo said. "So now I'm sitting there thinking, 'Did I buy the wrong horse because I'm so far off?' Hammer falls. The guy's bringing me the ticket. I do kind of run her over where they walk her down, and she does have kind of a distinctive head even as a yearling."
Whereas Ignordo was in a slight panic, his family and colleagues were celebratory. Later, he "finally" fessed up to his mother why he reacted that way.
"I said I thought I bought the wrong horse," Ignordo told her, "and she ended up being Zenyatta."


[ad_2]

Article Source