[ad_1]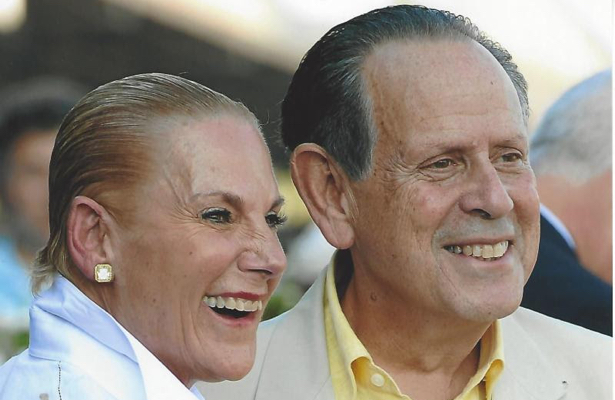 Photo: Courtesy of the WHOA

Barry K. Schwartz, an American businessman and thoroughbred racehorse owner and breeder, has along with his wife pledged support for the Water Hay Oats Alliance, a grassroots push to support the passage of federal legislation to prohibit the use of performance-enhancing drugs in the sport of horse racing.

The appointment of an independent anti-doping program run by the U.S. Anti-Doping Agency (USADA) will resolve the problem of widespread drug use in American racing and put U.S. racing jurisdictions in step with international standards, according to the WHOA.


Schwartz, who partnered with his childhood friend and fashion designer Calvin Klein to establish the clothing brand, has also been a fan of thoroughbred racing since his childhood in New York. He purchased his first horse in 1978. He is a successful owner/breeder and many of his top runners come from his 700-acre Stonewall Farm in Granite Springs, N.Y.
Schwartz served as Chairman of the Board of Trustees and CEO for NYRA from 2000 – 2004. He was awarded The Alfred G. Vanderbilt Award as The Person Who Did the Most for Racing in 2001 by the NY Turf Writers' Association. He is a member of The Jockey Club.
Schwartz shared the following statement in his letter to the Water Hay Oats Alliance:
"Sheryl and I would like very much to join WHOA.  We have been in racing for more than 40 years now and never in that time has the need been greater for a regulatory bill to be put into effect.  The general public is as skeptical as ever about drugs being used in racing and in many cases they are correct.
"When I was Chairman of New York Racing Association, I tried very hard to take back the penalty phase of dealing with violators.  I was continually rebuffed by the state legislators.  I believe if violations and penalties  come under federal jurisdiction, we will take a major step in driving that element out of our industry.  This is too great a game to be tarnished by a few bad apples."

Click here for the full Water Hay Oats Alliance membership roster.


[ad_2]

Article Source