[ad_1]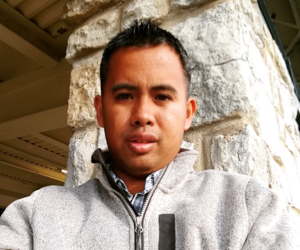 Meet Reinier Macatangay
My first time at the racetrack came as a 5-year-old kid at Santa Anita Park. For most of my younger life, that was the only track I attended other the occasional visit to Hollywood Park. 
Years later, after graduating California State University, Stanislaus with an English MA, I began writing for Lady and the Track. From late 2014-2016, my articles were seen on a weekly basis and covered handicapping, interviews with well-known racing personalities, fashion and more. 
The handicapping style I use concentrates on pace analysis. Some horses are compromised by the pace. Others are helped. Handicappers just starting out cannot easily see how pace affects the finish, so with this blog, I hope to help those unsure of how to apply pace into their handicapping and post-race analysis. 
On an unrelated note, I enjoy video games and attending anime or comic-book conventions. I am currently based in Kentucky, but spend a lot of time traveling between there and California.


[ad_2]

Article Source