[ad_1]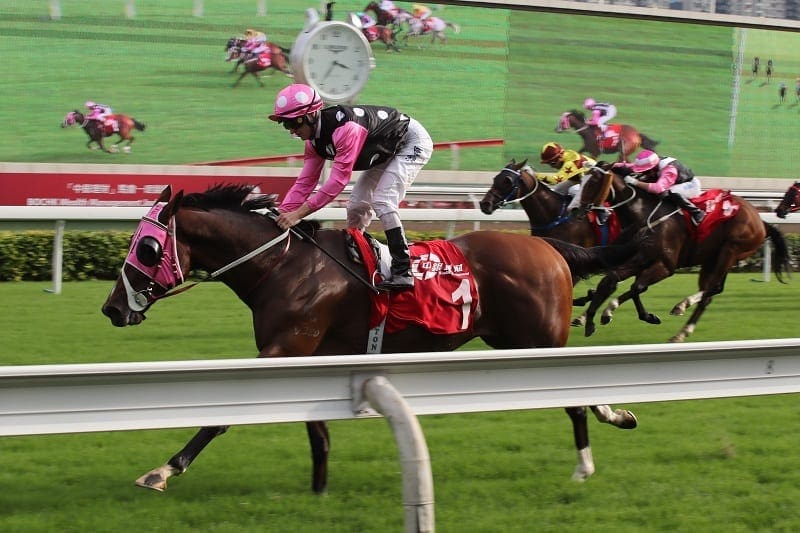 THE Hong Kong International Races are almost upon us and the final preparations are being made ahead of Sunday's four Group 1 races at Sha Tin.
Horse Betting has compiled all the important quotes from the participants notes from Monday's track work at Sha Tin Racecourse ahead of December 9.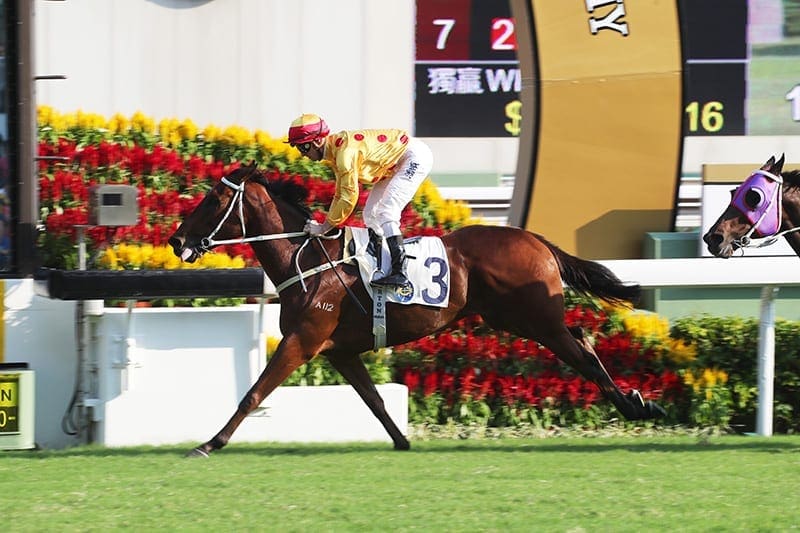 DEIRDRE
Worked over the all-weather track for one lap.
Work rider Yuta Komiyama said: "She has travelled overseas before, when she went to Dubai this March, so she flew in here without any problems. She was startled a bit with the new surroundings here when she worked on the track, but she is in great condition."
GLORIOUS FOREVER
Worked 800m on the all-weather track in 52s (28.3 23.7) under big race rider Silvestre de Sousa.
Trainer Frankie Lor said: "I'm pleased with him, he moved well in his work this morning and you can forget his last run. Before that race I asked Joao (Moreira) to try to lead if he was faster than Time Warp but, if not, to sit second. Both horses went too strongly.
"Silvestre (de Sousa) just rode him in a half-mile gallop this morning. I asked him to do 56 (seconds) but he went just a little bit faster, but it was ok. I'll just keep him ticking over now."
GOLD MOUNT
Worked down the back straight on turf under big-race jockey Oisin Murphy.
Trainer Richard Gibson said: "He just did straightforward 1000-metre work in blinkers – Oisin (Murphy) got a feel of him. He's been a very consistent performer and I think a blanket covers the Hong Kong runners, so we'll just bring a bit of x-factor with the blinkers."
STAPHANOS
Stayed in the Quarantine Stables trotting track.
Assistant trainer Kazuo Fujiwara said: "We worked him yesterday, so we took it easy in the Quarantine area today. He has travelled well, as usual – he is used to coming to Hong Kong now."
SUNGRAZER
Stayed in the Quarantine Stables trotting track.
Groom Yushi Kawakami: "This was his first time travelling abroad, but he travelled very well."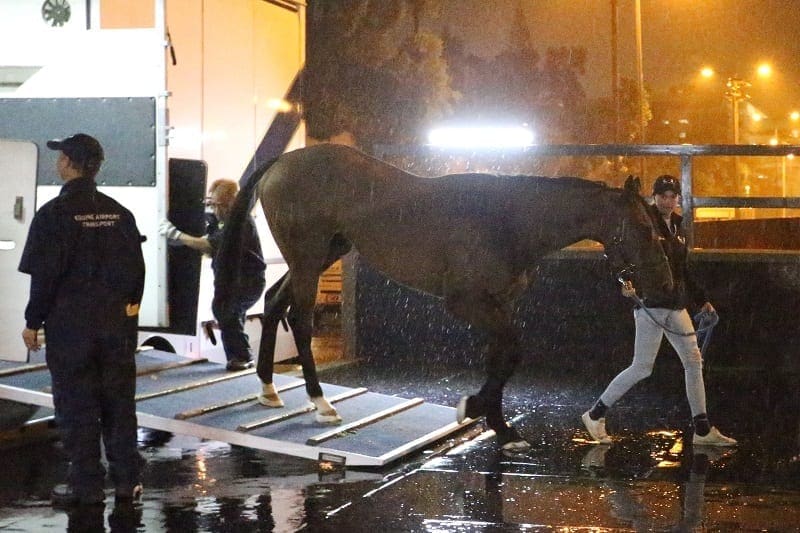 COMIN' THROUGH
Trainer Chris Waller said: "The horse is good. He travelled well and he's settled in well and very much taken it all in his stride. He's stabled on his own which is always a challenge with horses but he has a mirror in there so at least he can look at himself.
"Look, he's a good horse who's just lost a little bit of form. Earlier in the year, he did run second in the Doncaster Mile (G1 – 1600m) at the distance and won the Doomben Cup (G1 – 2000m).
"We've kept him really fresh and you won't see him gallop here. I want him bouncing out of his skin for this race. He's a good fresh horse, in fact his fresh record is fantastic including winning at his first run this season; so, were hopeful but obviously it's a strong race and we're taking on Beauty Generation. I've followed him closely and he (Beauty Generation) is in great form and going to be very hard to beat."
FIFTY FIFTY
Galloped 1200m on the turf track in 1m 20.7s (29.0 28.0 23.7) in company with Class 3 galloper Let's Take It Easy.
Trainer Peter Ho said: "I just gave him a good piece of work and he gave a nice blow after he pulled up. I'm very happy with him and he will run a big race."
INNS OF COURT
After a steady first tour of the all-weather track, work rider Vincent Champion asked for a fraction more effort on the second circuit.
Speaking about Inns Of Court and stablemate Waldgeist (Vase), travelling head lad Richard Lambert said: "They both handled the trip well and have been in great form since they arrived. I'm not worried about the heat for either of them and everything has gone well to date."
MOZU ASCOT
Cantered one lap around the all-weather track.
Assistant Trainer Toshimine Tamai: "He travelled like a professional, no problems. He is settling in and eating well."
PERSIAN KNIGHT
Worked on the all-weather track for one and a half laps.
Work rider Hiroyuki Uemura said: "He has not lost weight travelling to Hong Kong, which is good. All has gone well so far and he is becoming familiar with the new surroundings."
VIVLOS
Cantered two laps around the all-weather track.
Assistant trainer Shinji Yasuda: "This is her third time travelling abroad, so she is pretty used to it. She is doing well and has been in a good mood since arriving here."
BEST BOOKMAKERS FOR HONG KONG HORSE RACING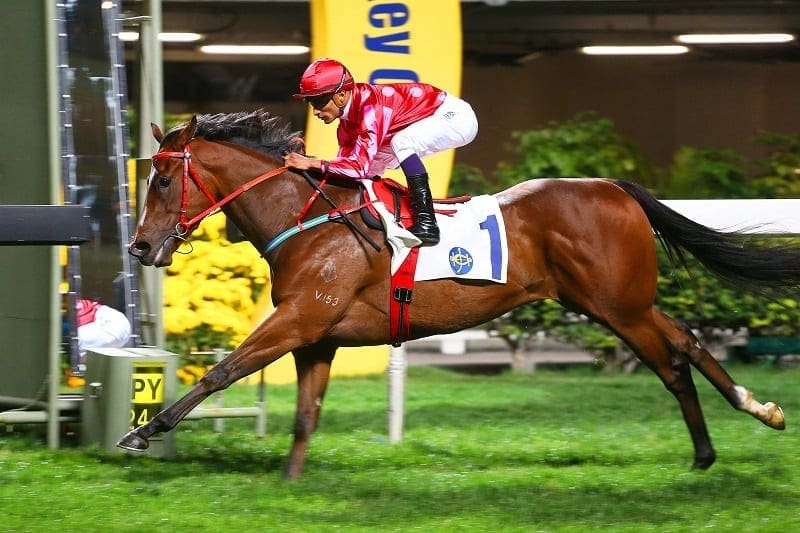 FINE NEEDLE
Worked over the all-weather track for one and a half laps.
Work rider Yoshinori Unoki said: "He has maintained his good condition. I asked him to go a little bit stronger towards the end of the work today. This is his second time in Hong Kong, so he seems to know the surroundings and is relaxed."
LIM'S CRUISER
Trainer Stephen Gray said: "He's settled in well. He was a bit hot yesterday but is much more settled this morning. The trip was only eight hours from box to stables here so we've been able to easily keep his routine.
"We're honoured and proud to be here. It's good for the stable and staff and my family and good for Singapore. It's always been my ambition to have one good enough to bring here. I've been 18 years in Singapore trying to get one and he's probably the best sprinter in Singapore since Rocket Man. We've set him for the race after only having the three runs this year. He should have won first-up back in April and he has won his two since.
"Some cut in the ground would help him. He's a sit quiet and run home horse who also loves a good speed. He's been well tried over further as you do in Singapore and most of Asia with the three and four-year-old series of races but he's done very well confined to sprinting. Maybe that strength will enable him to sit back and finish off here. To be realistic it's a strong race but we're not here just to eat the noodles."
MR STUNNING
Trainer Frankie Lor said: "He's good. He has only had two starts so that's why I gave him a trial last week – he looks great and I'm pleased with him."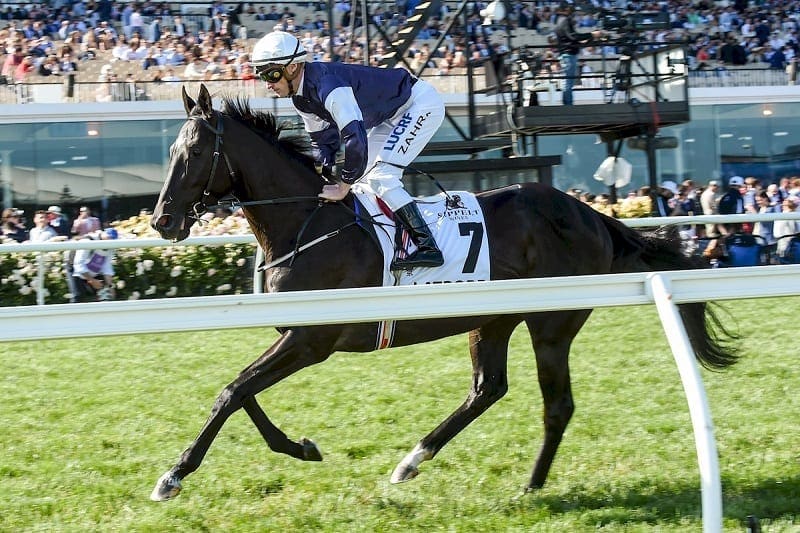 LATROBE
Cantered two laps of the all-weather track under regular work rider Martin Doran.
Mark Power, assistant trainer to Joseph O'Brien, said of the G1 Irish Derby winner: "He took the journey from Melbourne (where he ran second in the Group 1 Mackinnon Stakes) like a pro and has lost very little weight. It just took him a couple of days to settle in, but he seems in great shape now."
LYS GRACIEUX
Stayed in the Quarantine trotting track.
Assistant Trainer Toshimine Tamai: "She was a little tense after the journey here, but I think she will relax soon. Physically, she arrived in good condition."
ROSTROPOVICH
Cantered a lap of the all-weather track watched by trainer Aidan O'Brien's travelling head lad Pat Keating.
Keating said afterwards: "He came back home after his runs in Australia and arrived here on Sunday. He's shipped well out here, and seems happy enough. He has run some good races this year. He reminds me a bit of Highland Reel in his mannerisms, but whether he turns out to be as good as Highland Reel (winner of the Hong Kong Vase in 2015 and 2017) time will tell."
WALDGEIST
Speaking about Waldgeist and stablemate Inns Of Court (Mile) travelling head lad Richard Lambert said: "They both handled the trip well and have been in great form since they arrived. I'm not worried about the heat for either of them and everything has gone well to date."
[ad_2]

Article Source