[ad_1]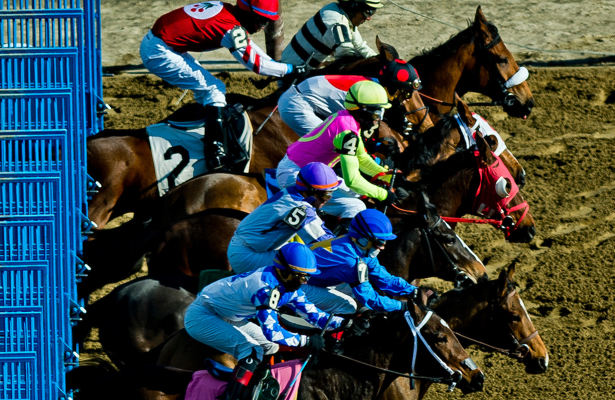 With nine Aqueduct Racetrack training meet titles between them, trainers Linda Rice and Rudy Rodriguez, stalwarts on the New York Racing Association circuit, are both looking forward to live racing's return to the Big A on Friday.
After finishing second to Chad Brown with 11 wins at the 2018 Aqueduct Spring meet including a victory with Holiday Disguise in the Grade 3 Distaff Handicap, Rice will look to improve off a Belmont Fall in which she notched six wins, including a victory in the Maid of the Mist with Surge of Pride. 
"Aqueduct has been a big part of New York racing for me," said Rice. "I know some people take the bulk of their stable to Florida, but I leave the bulk of my stable in New York for winter racing. I find that works well for me on a year-round basis. We had a very good year last winter, so we hope that continues this year."
With the renovation of the main track and outer turf course in 2017 and the addition of a new inner turf course set to debut this upcoming meet, Rice is excited about the developments at Aqueduct.
"I'm planning on continuing a lot of our horses here in New York in the winter," said Rice. "Now they have a second turf course there. They run on the turf until the second week in December. With two turf courses they open turf racing earlier in April, so some of the turf horses don't have to be off for all that long. It works for me."
Rodriguez, who finished third amongst trainers with nine wins last spring at Aqueduct and entered Sunday at Belmont with 11 wins from 78 starts, has won six individual meet titles at the Big A in his career and echoed positive assessments for the upcoming meet. 
"It's home for me," said Rodriguez. "We have tried to get some better-quality horses and we tried to claim some horses at Belmont for the upcoming meet, so we look forward to running. I galloped five horses on the inner turf the other day and it was nice and solid. The track is very good as well. Hopefully people from Philadelphia, Laurel and Finger Lakes come as well for the winter so we can support the program."
Jamie Begg, assistant trainer for Mark Casse's New York string, is looking ahead to his second winter at The Big A.

The Canadian-born Begg won't mind the cold as he oversees a stable of 20 horses on the Belmont Park backstretch. The Belmont main track, at 1 1/2 miles, is significantly longer than the 1 1/8-mile Aqueduct dirt strip, but Begg said most of his stock transition well from one facility to the next.
"The tracks play very similar," said Begg. "They're both very deep surfaces, like a lot of the east coast tracks. I get a lot of horses from Woodbine over the winter and I do find some of them need a race over the dirt before they acclimate.

"The big transition period is moving from our turf horses to ones that suit for the winter," continued Begg. "In the winter at Aqueduct, they can't water it too much, so not only is it a deep, dirt track; it's a dry, dirt track.  It takes a special kind of horse that enjoys that and likes the cold. I found when I trained at Gulfstream there were certain horses that loved the fact that it was 105 degrees every day and some that didn't handle it."
Begg will be looking to take advantage of the more than $400,000 in overnight purse money offered per day at Aqueduct. One horse that stands out in the stable is New York-bred Mo Diddley, a 3-year-old son of Uncle Mo owned by Gary Barber and Cheyenne Stables. The hard-trying dark bay colt owns a record of 3-1-1 through nine starts including a pair of allowance wins at Belmont this year.
"I have a few New York-breds that we keep here for the winter. The purses here at Aqueduct over the winter pays very well. We have a few horses we hope can win their conditions there," said Begg. "We have a New York-bred who has now gone through all his New York-bred conditions named Mo Diddley. We had some success with him on the grass, but he's picky with the type of grass he likes and prefers a firmer course.  
"So, we tried him on the dirt and he beat some okay horses, so I think he'll be a horse that's useful," continued Begg. "When the open allowances on the dirt are a little easier, he should be pretty salty in there. Plus, maybe some New York-bred stakes would suit him."


[ad_2]

Article Source