[ad_1]

While a successful approach in horse racing and sports often spurs imitation, two owners involved in the uncommon practice of a racing-only interest in dual classic winner Justify don't see the option taking the industry by storm.
Starlight Racing and Sol Kumin's Head of Plains Partners each own a 15% racing-only interest in Justify, who will look to become the sport's 13th Triple Crown winner June 9 in the Belmont Stakes Presented by NYRA Bets (G1) at Belmont Park. They campaign the horse with WinStar Farm and China Horse Club.
Both Kumin and Starlight's Jack Wolf said it takes the right circumstance for a racing-only ownership interest to work.
"You have to find just the right fit for this to work," said Kumin, noting that a big part of success is a good relationship with the partners involved.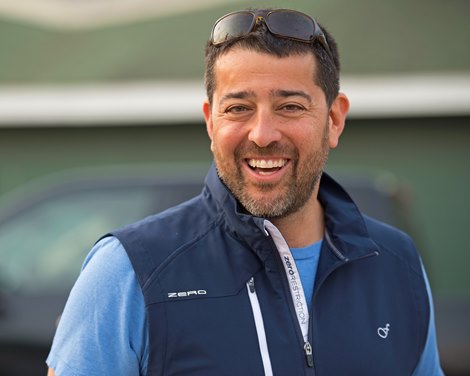 Sol Kumin
The 15% racing interests for Starlight and Head of Plains were purchased from SF Bloodstock, which retained breeding rights to the horse. Starlight and Head of Plains completed a similar deal with SF Bloodstock for a percentage of the racing interests in Audible, who went on to win the Xpressbet Florida Derby (G1) and run third in the Kentucky Derby Presented by Woodford Reserve (G1).
ESPN.com reported the breeding rights to Justify have been sold to Coolmore for about $60 million, of which SF Bloodstock would receive 30%. In a statement, WinStar said nothing was finalized or would be in the foreseeable future. The racing-only partners would not benefit from any such deal.
Wolf said partners in Starlight understood how the deal would work and added it helps that Starlight partners' motivation always has been on the racing side. Starlight typically sells any stallion or broodmare prospects after their racing career. 
Wolf saw the potential to compete in and win some top races, but he didn't think there was much chance of major financial gain. That changed when Justify won the Santa Anita Derby (G1), Kentucky Derby, and Preakness Stakes (G1), while Audible scored in the Florida Derby. 
"Going in, I didn't expect to come out too well financially on the thing, but I didn't realize we were going to win four grade 1 races," Wolf said. "We got fortunate that we landed on two live horses."
Wolf noted that just winning the Derby was special as six of the Starlight partners are from Louisville. After the Derby, he credited partners Clinton Glasscock and Jim Shircliff for backing the racing-only deal.
Kumin estimates he's bought into more than 100 horses in the past year, and only the Justify-Audible deal and one other deal were conducted as racing-only arrangements.
"There aren't enough situations where it comes up that I think it will become a trend," Kumin said.
Kumin credited Bradley Weisbord for putting the deal together. He noted that without deep pockets, it's difficult to buy into a classic-type 3-year-old, and this deal provided an option that worked for him.
Like Kumin, Wolf doesn't see a bunch of similar deals being made in the near future. He noted there could be a small increase fueled by interest in selling racing-only shares—despite Starlight's success in this venture. That increase could spark interest from potential buyers.
Such transactions, Wolf said, will be to the benefit of the seller.
He added, as is always the case for all parties, "if the price is right."
[ad_2]

Article Source