[ad_1]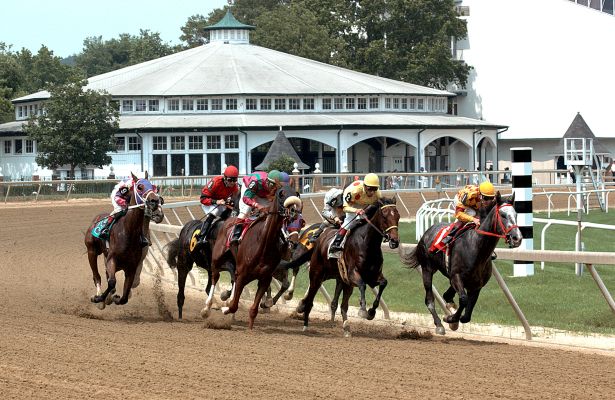 Photo: Maryland Jockey Club

Laurel Park will wrap up its 2018 fall meet with a special nine-race program Monday, Dec. 31 featuring mandatory payouts in the 20-cent Rainbow 6, 50-cent Late Pick 5 and $1 Super Hi-5.
First race post time is 12:30 p.m.

No one had all six winners in the Rainbow 6 Sunday, growing the jackpot carryover to $4,729.37 for Monday (Races 4-9). Tickets with four of six winners were worth $46.96.
The Rainbow 6 carryover jackpot is paid out only when there is a single unique ticket sold with all six winners. On days when there is no unique ticket, 60 percent of that day's pool goes back to those bettors holding tickets with the most winners while 40 percent is carried over to the jackpot pool. However, on days when a mandatory payout is scheduled the entire pool is shared by those holding tickets with the most winners.

There will also be a carryover of $3,985.25 in the Super Hi-5 for Monday's opener.
Laurel Park will open its 2019 winter meet with a nine-race program Tuesday, Jan. 1.
Jockey Jevian Toledo registered a riding triple Sunday, winning aboard Knock Out Kid ($4.60) in the third race, Hall Pass ($28.80) in the sixth and Setubal ($8.20) in the ninth.


[ad_2]

Article Source