[ad_1]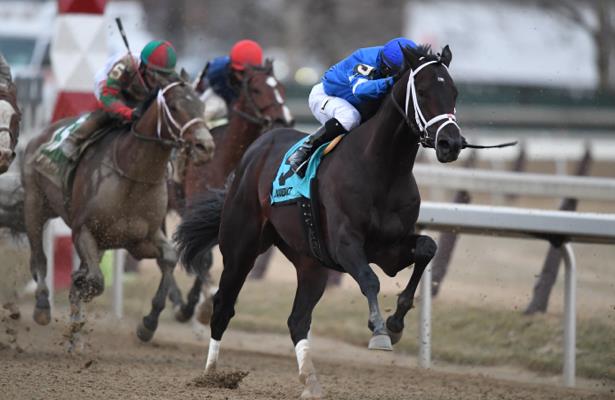 Photo: Robert Mauhar/NYRA

Enticed, the Kentucky Derby's 14th-place finisher mentioned as a contender for Saturday's Grade 3 Dwyer Stakes, did not appear over the weekend as the New York Racing Association listed possible runners.
Instead, trainer Kiaran McLaughlin said, the son of Megadlia d'Oro is back in Kentucky with "no plans" yet for a return race.
"We sent him home just to freshen up — no surgery, no injury," McLaughlin said. "Just want to freshen him up a little bit."
Before the Derby, Enticed battled with Vino Rosso in the stretch of the Wood Memorial (G2) and won the Gotham Stakes (G3) at a one-turn mile. The Godolphin Racing charge also won a graded stakes race routing during his 2-year-old season, taking Churchill Downs' Kentucky Jockey Club (G2).
McLaughlin was on pace to start two horses in the Derby until Avery Island was taken off the trail following his victory in the Withers Stakes (G3). McLaughlin said the Street Sense colt is "back under tack in Lexington" and jogging at Keeneland, but what ailed the multiple stakes winner remains a bit of a mystery.
"No surgery, again, so he'll be back," McLaughlin said. "It's too complicated to get into, but he's fine."


[ad_2]

Article Source