[ad_1]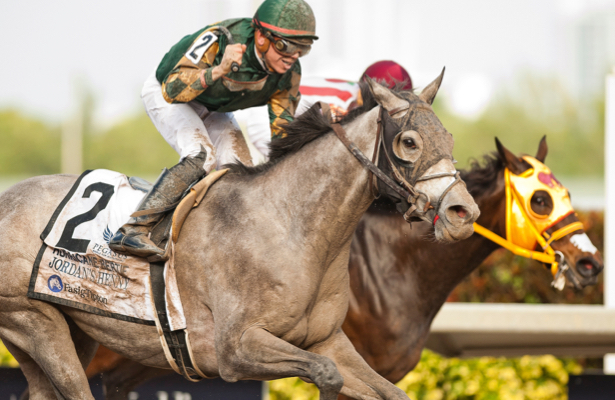 You remember your moment, right? That moment when you decided to go down the unenviable path of becoming a horseplayer?
During those early years, most of us go through our own form cycles as bettors, trying to figure out what type of handicapper we are. There's pace, speed, form and class to consider, all the while flip-flopping through bouts of…
"I am the master of the horse racing universe," and, "This game cannot be beat."
As we navigate the waters of uncertainty and second-guessing, trying to find winners and eliminate losers, one particular type of bet, and winner, grabs a hold of our imagination and won't let go.
We daydream about it. We think about what we will do with the money we've won.  We picture ourselves being carried out of the track, high on the shoulders of our friends, envy gleaming in their adoring eyes.
OK, perhaps that last part is just me.
If you have not figured out where I'm headed by now, I'm referring to the golden goose of the young horseplayer: the ever-elusive longshot. 
To be honest, the desire never really goes away. Hopefully we all become more disciplined in our betting. but who doesn't enjoy the satisfaction of seeing a longshot come in while knowing you were one of the few bettors savvy enough to find it?
So where do we start in that quest? I think it's best to plan for the future by first looking to the past. Hence the name: Monday Morning Handicapper.
Yes, I know what you are thinking. "We're all experts the day after a race is run." While true, it doesn't mean there aren't valuable lessons to be learned. Taking a few moments of time to look back at a winner's past performances and examine hat we might have missed, can be the difference between a good day at the track or a great day at the track. 
Consider this a jumping off point with so many approaches to handicapping out there. We will continue exploring various scenarios in later editions of the Monday Morning Handicapper.
Betting longshots often, and especially by themselves, is an easy way to go broke quickly.  In today's game, however, more and more players are diving into horizontal wagers such as the Pick 6 or larger verticals such as the superfecta. If you wish to make a potentially life-changing score, it is necessary you acquire the skill needed to identify horses at longer odds. Unfortunately, there is no magic bullet but, it doesn't mean we can't improve.
Let's begin by highlighting five key points before we look at an example:
1) You must have a rhyme or reason for your longshot pick. Handicappers who find longshots more consistently know their spots, wait for the right opportunity, and then take it.  Keep learning and be patient if you want to be successful. I never stop learning in this game.
2) Once you get comfortable identifying spots, have confidence in your picks. Don't continue second guessing. It takes a toll on your mental well-being and, oftentimes, on your wallet.
3) Most will lose more than you win. It's a fact of life in this game. And I'm talking about when picking favorites/moderately priced horses. Picking longshots is even more difficult. One, because they're harder to find and two, because there are fewer of them in the money.
4) Handicapping is part science and part art. One of my favorite authors, Mark Cramer, taught me that finding longshots and value horses requires your artistic side to flourish. It is not always just a numbers game.
5) There's an old saying, "First you must know the rules, before you can break the rules." There is certainly something to be said for looking at things through fresh eyes, but be careful not to just dive into the deep end. If you are new to handicapping, do the work. Learn the basics. You will save yourself money in the long run.
Now, let's take a look at the 9th race at Gulfstream Park from Jan. 27, 2018 — the Hurricane Bertie Stakes (G3) on the Pegasus World Cup undercard. If you are unfamiliar with this race and wish to use this as an opportunity to practice, test yourself and see if you can pick out the winner.
First, the past performances (don't scroll past them, lest you spoil the race result):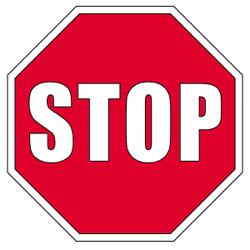 So, the pick is in? Here's how that one finished: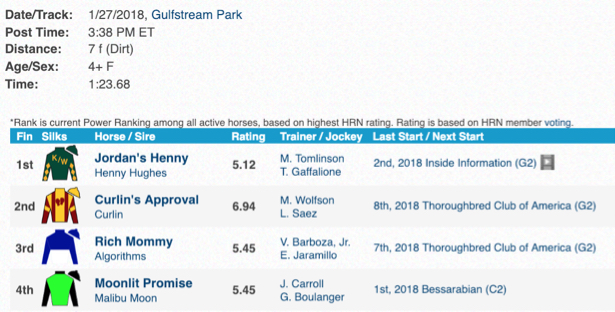 Jordan's Henny, with morning line odds of 20-1, went off at post time odds of 50-1. Let's take a closer look at her past performances above.


Many handicappers automatically tossed this horse mo
st likely due to her low speed figures. On these Bri
snet past performances, her closest recent race was not within 10 points of par.


But that's where
you have to be different. 


Of course, betting the horses is a parimutuel system. You are not playing against the house, but rather other bettors. If you want to win at this game, you cannot do the same thing everyone else is doing — at least most of the time. I say "most of the time" because the public can be correct in its favorite winner. But the public's also wrong two-thirds of the time on average.


It is up to you to identify when you have legitimate favorites in a race and when you do not.


Back to Jordan's Henny. If her speed figures are not close to par, why is she worth a look?  A few key points:


The first thing I notice is that she had been running in good company. Over her last eight races entering the Hurricane Bertie, Jordan's Henny ran in five graded stakes races. Her two poor finishes were on May 5 (Kentucky Oaks on a sloppy track) and on Aug. 24 (first time on turf).


Both offered excuses, and other than in those two races, Jordan's Henny had not finished worse than third in the last year and a half, with three of those races run at Gulfstream Park (3: 1-1-1).


OK, you're thinking, but isn't she still too slow? Perhaps, but let's take a closer look at the pace of the race and see how we think it will play out. There are plenty of horses in here that either want the lead or want to sit right off the lead. This could potentially create a fast pace and indeed, the pace was quick, going in 22.63, 45.72 and 1:10.40. That is a plus for our horse (presser) from a pace perspective.


You will also notice that she had been running primarily at longer distances. Despite seven furlongs being considered a sprint, it demands quite a lot of a horse. If you have ever run track, I like to compare it to the 400-meter race. It is a brutal test of both speed
and
endurance. The distance is short enough that you are still basically sprinting, but long enough that it requires aerobic as well as anaerobic fitness.


Jordan's Henny's last race was at the same seven-furlong distance as the Hurricane Berti and before that she was cutting back. She had also shown enough early speed to stay within striking distance.


Finally, Jordan's Henny having not raced since the end of September should not have scared us away. She had recent steady works and was a fresh horse coming into her 4-year old season, when horses are eligible to move forward.


So, what are we left with? A fresh horse that has been running in good company, has a good pace setup, at a suitable distance, and one that most bettors are overlooking because of her low speed figures.


While I would never single this horse, at 50-1 on the board she is certainly worth consideration in your exotics. And while this is not the only way to identify potential longshots, it is a lesson that should force us to think outside the box. 


Earlier, I said handicapping requires creativity. In this case, that was looking beyond what the speed figures were telling you. All the bettors who refused to look past the speed figures missed an amazing opportunity. And a missed opportunity for them can lead to value for you.


Be creative, and be different! Did you see something different in the past performances of Jordan's Henny that caught your eye? Let me know in the comments. The Monday Morning Handicapper is always learning.


Scott 
Calabrese
has lived in Houston, Texas, for the past 15 years and has followed the races since childhood growing up in New Jersey. Follow him on Twitter:
@TooClose2Call
.


[ad_2]

Article Source