[ad_1]

About the Podcast
The Racing Heart Podcast is a place to hear about the horses and people, including those you haven't heard of yet, that have impacted lives or touched our hearts as part of this great sport.
Share your tributes to the horses and people from the foaling stall to the starting gate and beyond that have had an impact on your life. Tell us about the people caring enough to present the sport from taking the bet, to showing you to your seats, or sweeping up at the end of the day. Tell us all about those horse personalities that there just isn't enough room for in traditional media coverage. We know you've named your children after them, pilgrimaged to see them, shared the sport with multiple generations of your family, been given a hand up at an important moment, or a soft mane to listen to your troubles.
We'll probably make you cry, hope to make you laugh, and most importantly leave you feeling more inspired by and connected to the sport and animals we love.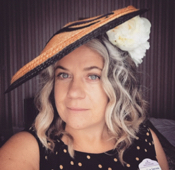 Meet the Host
Susie Sourwine, host of the Racing Heart Podcast, is a global racing executive who has lived and worked in the industry in Canada, the USA, and the UK. The last decade of her career has been spent working on the global side of the business bringing markets, rights holders, and innovators together to contribute to the success of the business side of the racing industry. Susie is known around the world for her enthusiasm for the horses and the sport. But really she's still the girl who volunteered to do the flower gardening at the small western Canadian racetrack where she started her career because she loved the sport so much she wanted other people to see it beautifully too.


[ad_2]

Article Source