[ad_1]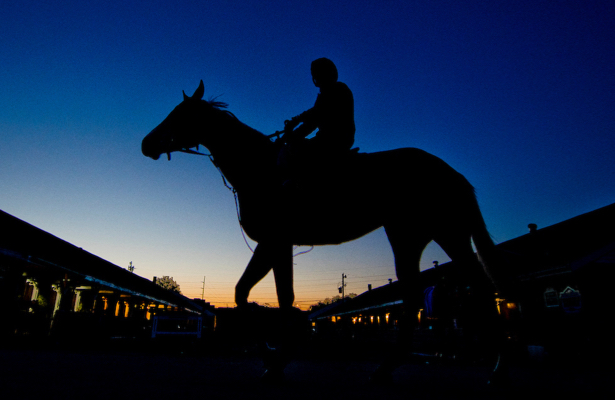 After four years without progress against horse slaughter in Southeast Louisiana, Maggi Moss has called in some help.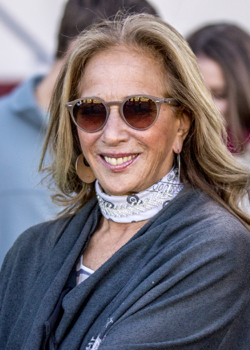 Moss, a Midwest force who finished tied atop Fair Grounds' leading owner standings this year, surpassed a goal of 25,000 signatures Wednesday morning on her change.org petition titled, "Make Louisiana Officials and Politicians Act on Horse Kill Pens in LA."

"I'm just trying to get anybody in charge — the Department of Agriculture, the racing commission, the racetracks, to do something," Moss said. "…There's no money. No rescue. These horses are going straight to the kill buyers."

Dina Alborano, who operates what she calls a nonprofit organization in icareihelp, has this year raised the profile of this issue by saving a number of horses through social media and industry fundraisers. A recent Paulick Report investigation found, however, that crowdsourced rescues by unaccredited organizations can be problematic, driving up prices.

Thompson's Horse Lot and Co. in Pitkin, La., has rounded up hundreds of Thoroughbreds and offered them for sale in "mass bailings" on social media. The horses are threatened to be sent to slaughter unless someone buys them. While it used to cost $300 or $400 to rescue a thoroughbred, Thompson's has boosted the price recently, sometimes even as high as $1,000.
Due to total frustration over blatant apathy of La authorites, refusing to enforce Federal+ state laws being violated dealing with barbaric treatment of horses, This petition might seem silly, but I will take it w notebook of horror stories higher up in Louisiana til they listen https://t.co/rVfKpDEYxf

— maggi moss (@maggimoss) May 10, 2018
Moss brings credentials to this battle having campaigned horses that won graded stakes at Churchill Downs, Keeneland and Oaklawn Park, among other racetracks. She also runs a number of horses in the claiming ranks, where ownership can change often, and horses can fall into the wrong hands toward the end of their careers.

"For starters, it's against the law to sell animals on social media," Moss said, "and Thompson's isn't even licensed. They aren't even allowed to ship horses to Mexico for slaughter." 

While at Thompson's, Moss said, horses are kept in the type of conditions that may violate Louisiana's animal cruelty laws. She said the bottoms of two vans fell out while transporting horses, and she hasn't senses a willingness by local law enforcement to act on alleged crimes.

"I decided to start a petition to try and bring public awareness to the fact that no one is acting on this," Moss said. "They keep turning their heads on one of the biggest scams and barbaric treatment of horses out there. I'm trying to take this up as high as possible in Louisiana."

Moss is hoping Louisiana's attorney general or governor are inclined to act given the amount of awareness. She had much more modest goals — a mere 5,000 signatures — when starting her petition, which continued picking up digital signatures by the hundreds Wednesday, a week after first published.

Moss will aim to make Louisiana's horse slaughter issue a national story if something more isn't done locally.

"It's bad. It's corrupt," she said. "I'm convinced these horses are suffering worse than anywhere else in the country." 


[ad_2]

Article Source