[ad_1]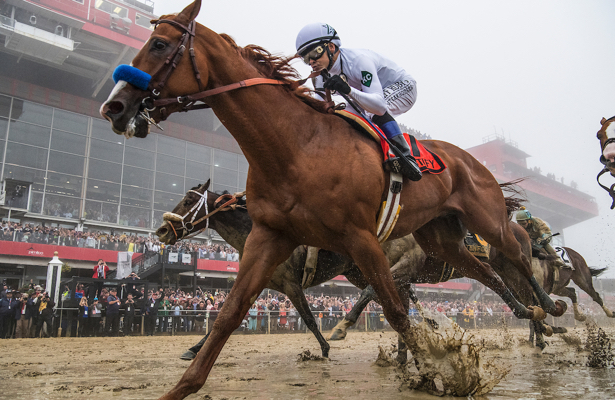 Conversation about the Preakness Stakes' future is set to ramp up again following a Baltimore Sun report published Wednesday, revealing that the Maryland Stadium Authority's study of Pimlico Race Course calls for a full demolition and rebuild for the home of the Triple Crown's middle jewel.
Officials with The Stronach Group, which operates Pimlico in Baltimore, have for years discussed the possibility of moving the Preakness to nearby Laurel Park, another Maryland facility closer to Washington, D.C., that has already undergone renovations.
But leaving behind Pimlico would also pull from the Baltimore community a major event which despite rain and fog in 2018 attracted its third-largest announced crowd of 134,487 and third-highest handle in 143 runnings.
According to The Baltimore Sun, the Maryland Stadium Authority study is yet to be released but was obtained early by the newspaper. It calls for a $424 million rebuild that would include several amenities on the property for use outside of Pimlico's short meet.
The study reportedly cost $600,000 itself and was considered a critical phase as local officials seek to keep the race at Pimlico, which will at a minimum host the 2019 Preakness on May 18. The aging facility will only host 12 race dates in all next year, while Laurel Park, with its $30 million in upgrades gets 159.
Estimates for the Pimlico rebuild were $100 million lower than the study ultimately suggested, though they now include, according to The Baltimore Sun report, mixed use developments for a hotel and supermarket, among other commercial options, along with an infield that can be used for non-racing events.
Belinda Stronach, head of The Stronach Group, has said her team will listen to any proposals. But Tim Ritvo, chief operating officer, has said TSG cannot foot the bill. It's unclear how much of the suggested $424 million could or would be funded by the government — only that all parties "enter into formal negotiations about the next steps," according to The Baltimore Sun.


[ad_2]

Article Source